Dell 2335dn Pick Up Roller Replacement Procedure UG594
In this article, you should certainly see the Dell 2335dn Pick Up Roller Replacement Method UG594. Makers rank these rollers at about 150,000 this is a bunch of B.S. Majority of those I see, begin to acquire setbacks near 50,000. Now, it is easy to cycle the feed rubber over the feed roller plastic and obtain more life from it, though, if you are gonna be getting some other items, I'd simply change it. Time is potentially some other point to keep in mind. It does seem that after A decade the rubber begins to crack and crumble, should you have an older device, it still may not hurt to switch it, whether or not it possesses a very low page count.
Jam 0 is the most familiar response of a old pick-up roller. You might find you can sometimes receive Jam 1's. Normally, if you're customers or fellow staff are complaining about the paper failing to get out of the cassette tray, but if they open and shut the cassette, it often picks up, it's very likely your roller.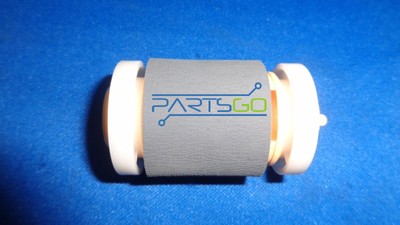 Ebay.com
$18.00
in stock
2 new from $18.00
Amazon.com
Last updated on August 15, 2019 5:04 pm
Dell 2335dn Pick Up Roller Replacement Procedure
1. Take out the Cassette.
2. To remove the Pick Up Roller Assembly, first lift the notch attached to the
Pick Up Roller Assembly, red circle, from the Shaft, then slide the Pick Up Roller Assembly from left to right and it will be released completely, as shown below.
Note : The picture below might not be an exact match to your machine but the removal procedure should be identical.
There you have it. This job is pretty easy and has minimal cost and will take care of a lot of your tray jam issues.
Click on the link below to order in your Dell 2335dn Pick Up Roller Replacement Parts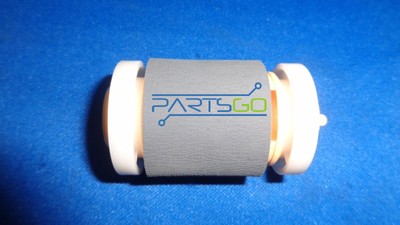 Ebay.com
$18.00
in stock
2 new from $18.00
Amazon.com
Last updated on August 15, 2019 5:04 pm
Brother Monochrome Laser Multifunction All-in-One Printer, MFC-L5700DW, Flexible Network Connectivity, Mobile Printing & Scanning, Duplex Printing, Amazon Dash Replenishment Enabled, Black
Price: $290.87
(106 customer reviews)
45 used & new available from $229.99
Brother Monochrome Laser Printer, Multifunction Printer, All-in-One Printer, MFC-L5800DW, Wireless Networking, Mobile Printing & Scanning, Duplex Printing, Amazon Dash Replenishment Enabled
Price: $299.99
(130 customer reviews)
Brother Monochrome Laser Printer, Multifunction Printer, All-in-One Printer, MFC-L5900DW, Wireless Networking, Mobile Printing & Scanning, Duplex Print, Copy & Scan, Amazon Dash Replenishment Enabled
Price: $314.99
(314 customer reviews)
49 used & new available from $219.99
Brother Monochrome Laser Printer, Multifunction Printer, All-in-One Printer, MFC-L6700DW, Advanced Duplex, Wireless Networking Capacity, 70-Page ADF Capacity, Amazon Dash Replenishment Enabled
Price: $493.78
(71 customer reviews)
32 used & new available from $493.78